Wildlife Wales
WILDLIFE ACTIVITIES
LANDSCAPE & WILDLIFE
The Rhinog Mountain range comprises some of the most remote & wild landscape in the country, peaks of 2500ft enclosing valleys and lakes each with its own unique character, spate rivers cascading down valley & ravines, through moor-land, woods and rough pasture to the estuary and sea. This variety of landscape provides habitat for a great range of plants & wildlife. Wildlife Wales exists to help visitors and residents alike to appreciate and enjoy this rich environment.

CHILDREN'S ACTIVITIES
We are fully experienced, insured & documented to offer a great range of exciting & educational activities for children, including Rock Pooling, Animal Tracks, Woodland Survival Skills, Trees & Arrow-making, etc.

WE PROVIDE
Fully Insured 4x4 Transport for up to 7 persons;
Optical Equipment: Binoculars & Telescopes;
Reference Material & Identification Guides
All Materials & Equipment Required for Activities;
Fly-Fishing Equipment & Flies by Prior Arrangement;
Picnics & Refreshments available by Arrangement.

YOU PROVIDE
Outdoor Clothing & Footwear Suitable for Conditions.

REGULAR ACTIVITIES
All Half-Day Activities - See Weekly Programme
Meet Llandanwg Car Park - See Location Map

Wildlife Walks (All Year)
Birds of Estuary & Shore.
Gentle 2 km stroll with stops.
Optical Equipment Provided.

4x4 Safari (Summer)*
Half-Day Excursions to High Mountains & Lakes;Superb Landscape, Scenery & Wildlife;Optical Equipment & Refreshments Available.

Rock-Pooling (Summer)
Brilliant for Children & Families
Tanks of Colourful Sea Creatures
Identify & Name your Collection.

Beach Supper (June - October); By Reservation
Collect Mussels & Winkles from the Beach;
Steam in White Wine over a Driftwood Fire;
French Bread & Wine;
Telephone to Book

Fly-Fishing (March - October)*
Wild Brown Trout in Pristine Mountain Lakes;
Off-Road Transport; Guiding & Tuition as Required;
Flies, Equipment & Refreshments Available.

Kid's Club (School Holidays)
Many Activities According to Weather & Tide:
Beach: Rock-Pooling; Tracks & Prints; Wild Food.
Woodland: Den Building; Trees & Arrows.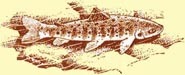 WEEKLY PROGRAMME

Tuesday
10.00 AM: Wildlife Walk (All Year)
2.00 PM: Rock-pooling (Summer)

Wednesday
10.00 AM: 4x4 Safari (Summer)
7.00 PM: Beach Supper (June-Oct); By Reservation

Thursday
10.00 AM: Wildlife Walk (All Year)
2.00 PM: Rock-pooling (Summer)

Friday
2.00 PM: Fly-Fishing (March-Oct)

Saturday
10.00 AM: Wildlife Walk (All Year) 2.00 PM: Kid's Club (School Holidays)

COST (Telephone for Group & Family Discounts) Standard 2 Hours: Adults £10.00, Children £5.00.
*Fly Fishing & Safari: £5.00/Hour (£2.50 Children)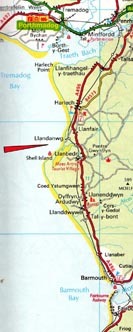 BESPOKE ACTIVITIES

BIRD EXCURSIONS

Wildfowl & Waders - Autumn & Winter
Winter 'Hot-Spots': Ynys, The Cob, Pwllheli

Nesting Seabirds - Early Summer
South Stack, Anglesey: Puffin, Chough, Peregrine

Llyn Heritage Island Boat Trip - May/June*
Cliffs & Sea Caves, Twdwals, Gwylans, Bardsey.

Birds of Prey - Light Evenings
Visit a Local Collection of Working & Rescued Raptors

Nightjars - Early Summer Evenings
Nightjars 'Churring' at nightfall is a magical experience;

Dawn Chorus - Spring & Early Summer
Daybreak Rendezvous as the Orchestra warms up.


WILD FOOD

Seafood & Salads - Spring
Identify, Harvest & Taste a Selection of Wild Salads.

Beach Supper - Summer
Collect & Enjoy Shellfish Steamed on a Driftwood Fire

Fly-Fishing - March-October
Wild Brown Trout in Pristine Mountain Lakes


OTHER ACTIVITIES

Orchids & Wildflowers - Early Summer
A Lilliputian World with a Myriad of Colour & Form

Moth Catching - Warm Evenings & Following Day
Set Light Traps & Identify the Catch with an Expert.

Badger Watch - Warm Evenings
Hide for Badger & Fox in Known Locations

4x4 Safari - Summer
Excursions to high level Mountains & Lakes

Rock-Pooling - Summer
Collect a Colourful Tank of Sea Creatures

Geological & Archaeological Excursions - All Year
Harlech Dome Geology;
Prehistoric Sites of Ardudwy.

Telephone Brian Macdonald on (01341) 241469 to check weather, availability & cost before booking.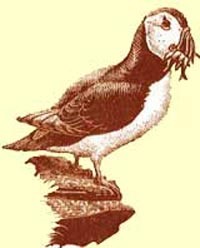 WILDLIFE WALES
SHORT BREAKS
With mountains, lakes, rivers, & estuaries; moorland, woodland, dunes & heath, there is a wealth of wildlife, botanical, geological and historic interest on this Gulf Stream warmed coastal strip.

FEBRUARY: Estuaries & sheltered bays are full of wintering Waders, Ducks & Seabirds; woods & fields with Thrushes, Larks & Finches, all moved to this mild western coast from the frozen north.

JUNE: Rich with Orchids & Wildflowers, Butterflies & Moths, Dragonflies & Damsels. Early Morning Dawn Chorus, Nightjars at Nightfall & Excursions to the Sea Cliffs of Anglesey & the Llyn for Nesting Seabirds.

Specific animals, birds & flowers are best viewed in small groups, so the maximum group size is 7 persons, small enough to accommodate the full spectrum of experience and ability.

Wildlife Wales, Short Breaks are offered in February & June, to include 2½ days wildlife guiding and 3 nights Dinner Bed & Breakfast accommodation at a 5* Restaurant with Rooms close to the historic castle in Harlech.

For further details, contact Brian Macdonald on (01341 241469) or email: Click to email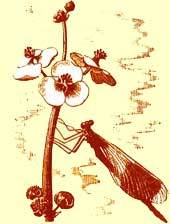 SCHOOLS & ORGANISATIONS
Wildlife Wales works with schools & outdoor centres in providing environmental education & activities for children. We are experienced, insured & documented to offer a great range of educational activities in support of the National Curriculum, including project work.

WILDLIFE DIARY
To receive weekly Wildlife Diary entries by email, contact Brian Macdonald on: Click to email
OR
check the Wildlife Diary Blog on:
website link

ALL ILLUSTRATIONS
Copyright the Estate of the late C.F.Tunnicliffe
Exciting Wildlife Programes & Activities for All Ages & Interests
Wildlife Wales Statistics: 152 click throughs, 17352 views since start of 2022
Multi-Activity Provider,Cultural,Educational,Mountain Activities,Walking

in

Llanbedr

,

Meirionnydd
Tariff

Adults £5.00/Hour
Children £2.50/Hour
Group & Family Discounts

When?

All Year

Contact Details

Wildlife Wales

Manager/ Contact Person: Brian Macdonald

Rhiw

Llanbedr

Gwynedd

LL45 2NT

UK.

Our Website

News & Special Offers

CURRENT ACTIVITIES: MARCH 2008

WILDLIFE WALKS
Birds of Estuary & Shore.
Gentle 2 km stroll with stops.
Optical Equipment Provided
Every Saturday, Tuesday & Thursday, 10.00 AM
Llandanwg Car Park (see Location Map)

FLY FISHING (Fridays 2.00 PM)
Wild Brown Trout in Pristine Mountain Lakes;
Off-Road Transport; Guiding & Tuition as Required;
Flies, Equipment & Refreshments Available.
Meet Llandanwg Car Park (see Location Map)

KIDS CLUB (School Holidays)
Many Activities According to Weather & Tide:
Beach: Rock-Pooling; Tracks & Prints; Wild Food.
Woodland: Den Building; Trees & Arrows.
Every Saturday, 2.00 PM
Meet Llandanwg Car Park (see Location Map)